VMU to Host Interdisciplinary Swamp School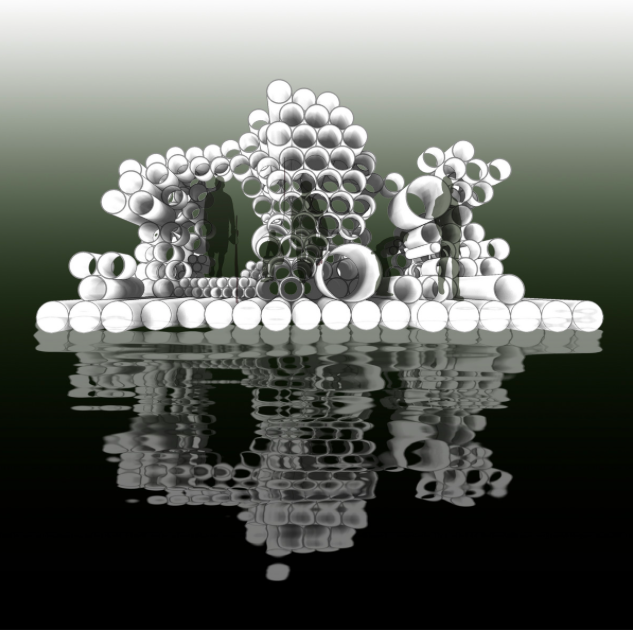 On Thursday 7 March, 5.30 p.m., a unique project will be presented at VMU Centre for Research and Studies (V. Putvinskio g. 23): Swamp School, an experimental lab which represented Lithuania at the Venice Biennale in 2018. The project is curated by researchers from the Massachusetts Institute of Technology (MIT), VMU's visiting professors Nomeda and Gediminas Urbonas.
The project will be exhibited on several floors of the VMU Centre for Research and Studies: among other features, it will include an acoustic chamber, an aroma hallway, and a multimedia center where video resources from the Swamp Pavilion in Venice are available. The visitors will be able to observe a wide variety of experiments: Bittern of Sound, Hollows of Scent, Swamp Ponchos, Šepeta Turf Column, a kombucha ("fungus tea") grown by Argentinian-born artist Rirkrit Tiravanija, Swamp Radio, Swamp Soap, Icelandic Turf, Swamp Intelligence and other elements.
The programme of the opening also includes a tour of Swamp School at the university together with Gediminas and Nomeda Urbonas and a communal banquet with snacks from Čepkeliai and Aukštumala swamps.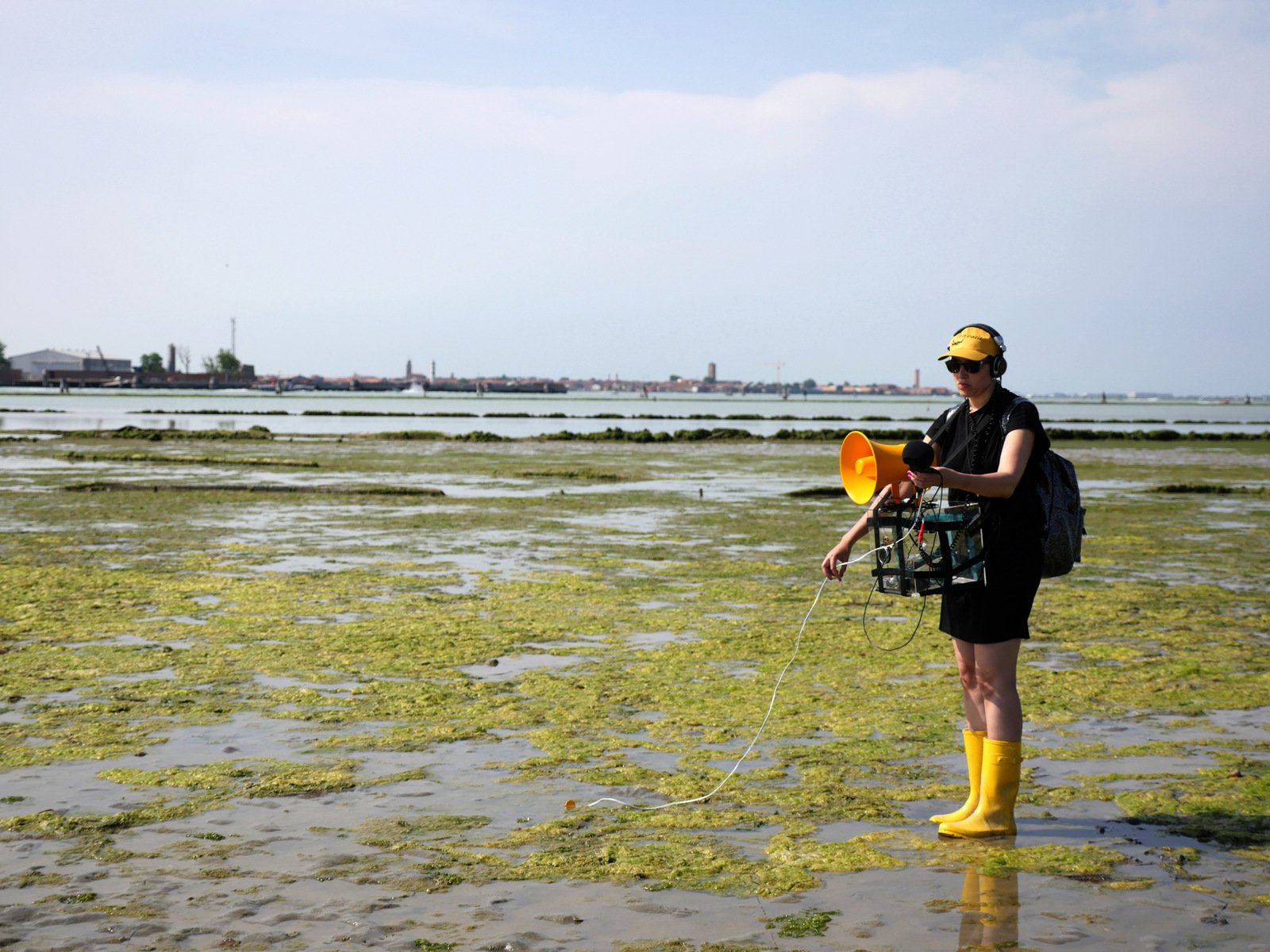 After the prestigious Venice Architecture Biennale, Nomeda and Gediminas Urbonas have started holding presentations of Swamp School all around the world: in the USA, China, Norway, the United Arabic Emirates, and other countries. The researchers and artists invite everyone to reconsider the global significance of swamps to urban design and the environment: especially in 2019, which has been declared to be the year of swamps and climate change by the United Nations Ramsar Convention.
"We seek to draw attention to the necessity to change the thought patterns and to learn to live in harmony with nature: especially today, in the time of general unrest, threats of war, and environmental destruction. Here, the ecological crisis is re-thought, the future of the cities is predicted, and interdisciplinary solutions are sought for co-existence with other species and for the project of Artificial Intelligence", the curators elaborate while explaining the goals of the project.
In 2018, Swamp School represented Lithuania in the 16th international biennial of architecture in Venice. The project was presented by the Lithuanian Council for Culture and organized by the Architecture Fund. The initiative as sponsored by the MIT School of Architecture + Planning (SA+P), the MIT Center for Art, Science & Technology (CAST), Nordic Culture Fund (Nordisk Kulturfond), Office for Contemporary Art Norway (OCA) and company Durpeta.
Organisers: VMU Art Gallery 101
Curators: Nomeda and Gediminas Urbonas (MIT, VMU)
The exposition's architect: Indrė Umbrasaitė (Die Angewandte University of Applied Arts Vienna)
Bittern of Sound: Nicole L'Huillier (MIT), Indrė Umbrasaitė
Hollows of Scent: Aušra Černiauskienė, Jurga Jakubauskienė, Reda Valentinavičienė
Swamp Ponchos: design by: Sandra Straukaitė, Gailė Pranckevičiūtė; architectural visions by: Jautra Bernotaitė, Rasa Chmieliauskaitė, Aidas Čergelis, Aušra Černiauskienė, Justinas Dūdėnas, Milda Kulvičiūtė, Donatas Linkus, Andrius Ropolas, Antanas Šarkauskas, Gabrielė Šarkauskienė, Indrė Umbrasaitė, Kęstutis Vaikšnoras, Paulius Vaitiekūnas.
Turf Column: Remigijus Daubaras (VMU), Adelė Dovydavičiūtė and company Durpeta
Swamp Intelligence module: Jonas Kubilius (MIT)
Swamp School Multimedia Center: Gytis Dovydaitis (VMU)
Photos by Norbert Tukaj, Gabrielė Urbonaitė, Indrė Umbrasaitė