Student clubs
VMU HISTORY ASSOCIATION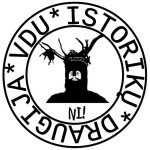 The goal of the History Association is to promote interest in Lithuanian and world history and to raise students' historical awareness. Our activities include organizing public lectures, initiating discussions in an informal atmosphere, and running film viewings. The association accentuates the fostering of citizenship as well as historians' active participation in social life and the engagement of society in both: its own history and world history. The association organizes yearly conferences for history students. It also plans trips to become familiar with interesting and important places. In 2015 members of this association went to Belarus, in 2014 – to Tallinn, in 2013 – to Gdansk, in 2012 – to Daugavpils, and in 2011 – to Warsaw. Excursions in Lithuania also attracted attention, for example, trips to the Lithuanian Bank or to the 9th Fort Museum. What is more, members of this association individually take part in various projects and in the implementation of ideas. They also participate in events which celebrate historical dates important to Lithuania.
LEONARDO DA VINCI ITALIAN LANGUAGE AND CULTURE CLUB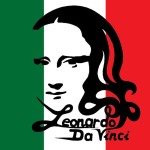 Did you know that Italy is not only home for pizza and spaghetti? Yes! If you want to know how stereotypes and myths are created and broken, we invite you to join the Leonardo da Vinci Italian Language and Culture Club. This organization unites Italian language students and all members of VMU community (and not only them!), who are interested in the Italian language, culture, customs and traditions. The activities of the club are versatile and engaging: Italian language lessons for beginners, preparation of Italian dishes, various events dedicated to building up awareness about this country (the commemoration of dates important to Italy, film viewings, and literature readings). All of this provides the participants with excellent opportunities to communicate with Italian students and teachers, to broaden their general outlook and to get to know the Pearl of Southern Europe as much as possible.
FRENCH CULTURE CLUB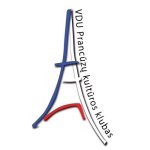 The French Culture Club unites students who are interested in French culture (language, history, films, music, traditions, and literature). It was founded in June 2013. The meetings, which take place once every two weeks, are open not only to the members of the club, but to everyone who is interested. During the meetings we give presentations, invite lecturers and guests from abroad, watch and analyse films, develop language skills, discuss, and play educational games. Moreover, members of the club have a chance to meet with exchange students from the French-speaking countries. It gives a great opportunity to spend your time meaningfully and increase your knowledge about French culture. At some events, only French is spoken, but members of the club are always willing to help those who do not know the language. Thus, participants can practice speaking skills and, at the same time, can get closer to a culture which, although foreign, is very appealing. The organization also has a Facebook page where one can find links to webpages designed to study the language independently and to broaden one's cultural awareness. Members of the club share various interesting things, pictures, headlines or new French words.
JAPANESE CLUB "HASHI"

Origins of the Japanese Club "Hashi" can be traced back to as far back as 1998. Still, the official birthday of the club – known as the Kaunas Japanese club at the time – is the 5th of September 2000. The start of this club is associated with the students' desire to find out more about the Land of the Rising Sun, its customs, traditions and culture. Until 2005, the club organised events that were first of all oriented towards its own members: they shared secrets of the Japanese cuisine, the Zen philosophy, celebrated traditional Japanese holidays, practiced the subtle art of making ikebana, baptised freshmen and even danced at an "actual" Japanese wedding. 2005 was the revival year in the history of the club, as a group of followers decided to introduce the club to the public. The Japanese Club "Hashi" is a public non-governmental organisation which is always open to new members and ideas! You are welcome to join us!
CHINESE CLUB "WU WEI"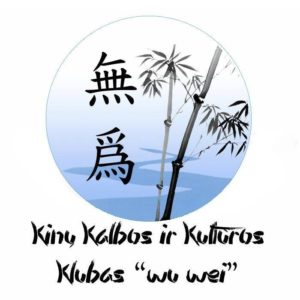 For a long time China to Lithuanians looked like a distant and bizarre country, but it's fast economical growth and opening to the world made many people curious about this exotic country. They begun to study Chinese language, learn about China's history and practice martial arts. After a while, demand for Chinese language and culture specialists started to rise. Therefore Vytautas Magnus University decided to create a new "East Asian cultures and languages" BA program. Some students who were accepted to this program have decided to create Chinese language and culture club. On April 13th 2013 – after a much planning and a lot of help from Asian Studies Center Chinese club "Wu Wei" opened the door. The purpose of this club is to unite people who are interested in Chinese culture and spread knowledge to others.
The philosophy of this club is perpetuated in the name. "Wu Wei" means "doing by not doing". The main point is that everything comes naturally so the events and activities of this club will also come naturally.
"Wu Wei" club is going to have various activities such as lectures, games, movie nights and much more. During them, people are going to be introduced to ancient China's culture and history as well as new pop culture and today's actualities.
KOREAN CULTURE CLUB "HALLYU"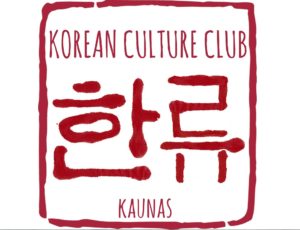 For a long time Korea and its culture was separated from the world, but since 2005 it has become more and more known. Main purpose: to entrench itself in the worldwide market as an equal Far East country. Thanks to South Korea and the people fond of it, nowadays we can get a better view of Korean culture, customs, marvellous skills in cuisine and social life; get to see Korean films and dramas as well as listen to Korean music.
During the period of time when the culture of Korea, called Hallyu (kor. 한류, meaning "Korean wave"), started becoming popular, it also reached Lithuania. Hallyu – it's the spread of South Korea's pop culture, which includes K-pop music style, Korean dramas and films. Therefore, admirers of Hallyu decided to unite and create the first Korean culture club in Lithuania. Official date of the club's establishment is 17th February 2010.
With the establishment of this club, we are willing to spread the wonderful and unique culture of South Korea, so as the news about so-called "The Land of Morning Calm" would reach every one of you, just like the news about China and Japan reach you.
We want to give you more knowledge about Korea's culture, history, cinematography, music, and also, will try to create you a chance to communicate with Koreans who are studying and living in Lithuania.