Lithuanian Language and Culture Studies
Lithuanian Language and Culture Studies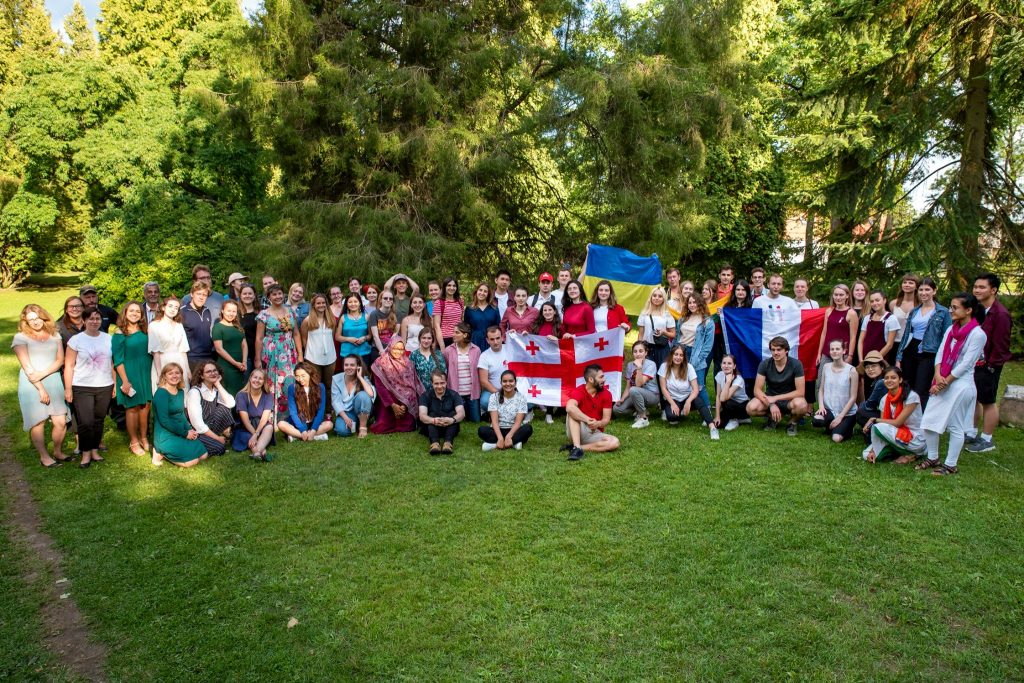 The new online and on-site non-formal education programme at Vytautas Magnus University "Lithuanian language and culture studies for Lithuanian diaspora and foreigners"!
The programme is designed for people of Lithuanian descent and foreigners who are not only interested in the Lithuanian language, history and culture but also seek to make Lithuania a part of their life project.
"We believe that our diaspora youth need an education centre, which, in addition to universal and modern education, could help revive Lithuanian identity. This programme, as well as other projects of  VMU World Lithuanian University expresses our wish to bring together all scattered Lithuanians. This is an opportunity to encourage and enable our diaspora to keep tight bonds with the motherland and to acquaint them with historical and contemporary Lithuania," says the Head of the Lithuanian Emigration Institute Prof. Egidijus Aleksandravičius.
The programme is adapted to everyone: the students who have prior knowledge of Lithuanian and complete beginners. It has several package offers that include both Lithuanian and culture courses. Every package offers courses on the Lithuanian language, phonetics, grammar and oral language practice; the culture courses include Lithuanian theatre, cinema, fine arts, folklore, traditions, mythology, history and much more.
If you are fascinated by the Lithuanian language, interested in culture or historical facts, wish to become a student again or have your own reasons, join VMU and the non-formal education programme.

ECTS creditsDatesRegistration and deadlinesFees
In order to complete the programme, at least 20 ECTS per year are required (the number of credits might be higher; however, it is advised not to have more than 60 ECTS per year). Learners can choose different courses from the list based on their knowledge and future goals in order to create their own programme for at least 20 ECTS. Certificate and Transcript of Records is provided after the completion of the programme.
The learners who choose less than 20 ECTS per year receive a Transcript of Records after completion of courses.
Autumn semester:  August 29 – December 2 (exam session: December 5 – 23)
Spring semester: February 1 – May 23 (exam session: May 24 – June 13)
To study in the autumn semester: from August 1 until August 20, 2022
To study in the spring semester: from January 2 until January 20, 2023
Registration to online courses.
Course fees are listed in the table below.
The courses suggested in the programme in regard to the Lithuanian language competences for the SPRING SEMESTER:

*Times of the courses might be slightly changed before the start of the semester.
A1 LEVEL
A2 LEVEL
B1 LEVEL
B2 LEVEL
C1-C2 LEVEL
Contact person:
Greta Garnytė, greta.garnyte@vdu.lt
+370 37 327 828