VMU Presents a Unique Platform for Alumni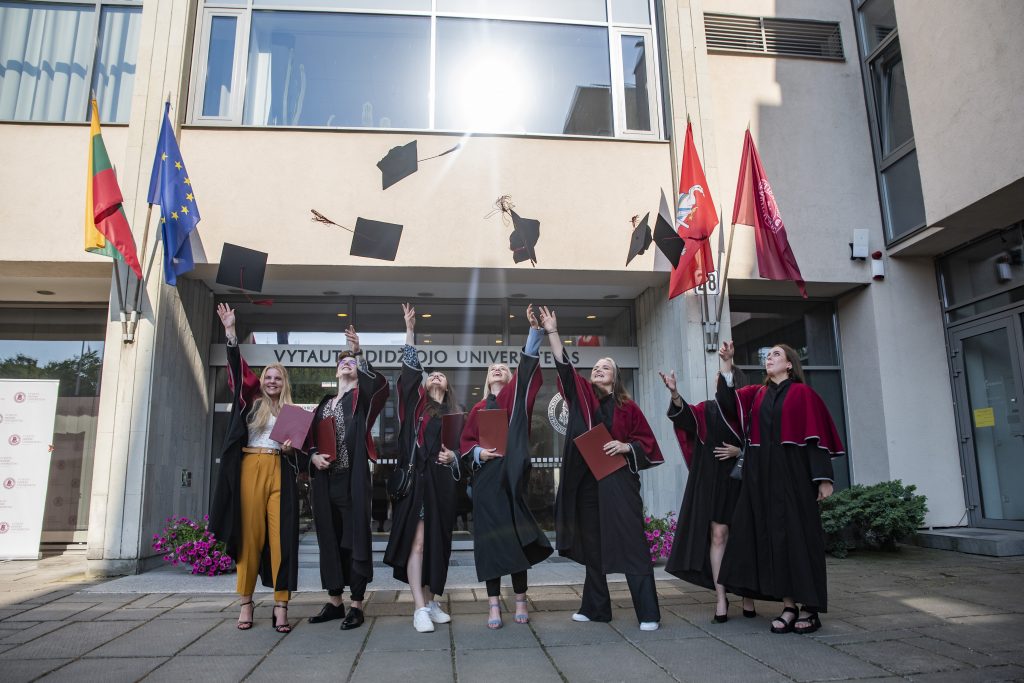 Vytautas Magnus University (VMU) presents a new interactive platform specifically for alumni called "VMU alumni ID". The purpose of this platform is to maintain and strengthen mutual relations with VMU alumni who are scattered all over the world. The platform will give graduates the opportunity to use the services and benefits provided by the university and to follow the relevant news of the university and alumni.
"Developing such a platform in university is only the first step towards reciprocal cooperation between VMU and alumni. The platform will allow all information to be concentrated in one place for both Lithuanian and foreign VMU graduates. They could be able to find news about benefits, events, career stories, possibilities for cooperation and much more. Also, this platform will help to reconnect with alumni whom we have lost contact with", says alumni coordinator Ganna Tron.
The platform has two stages of implementation. We are starting the first stage now, where you can currently learn about alumni ambassadors' programme and how to become one, various inspired alumni stories, different partnerships offered by university alumni. In addition, you can follow news related to both university and alumni activities. The second stage of the platform will provide with a possibility to register and create your own profile. Those who register on the VMU alumni platform will have the opportunity to access offers and additional benefits only for alumni: receive discounts for studies and learning foreign languages, improve professional competences, exercise for free at the VMU Sports Center and try even more services included in the package. We will inform you about the possibility of registration in the near future.
Every year, more than 2,000 graduates complete their studies at various levels at the university. In order to create such a platform, the university community digitized the alumni data that is stored in the university archives. The interactive alumni space will constantly improve, features will appear that will facilitate the use of the platform, and alumni will be able to express their opinions and feedback, which will be considered by VMU in the future.