Special event in Kaunas and Vilnius "Sandwiches Around the World"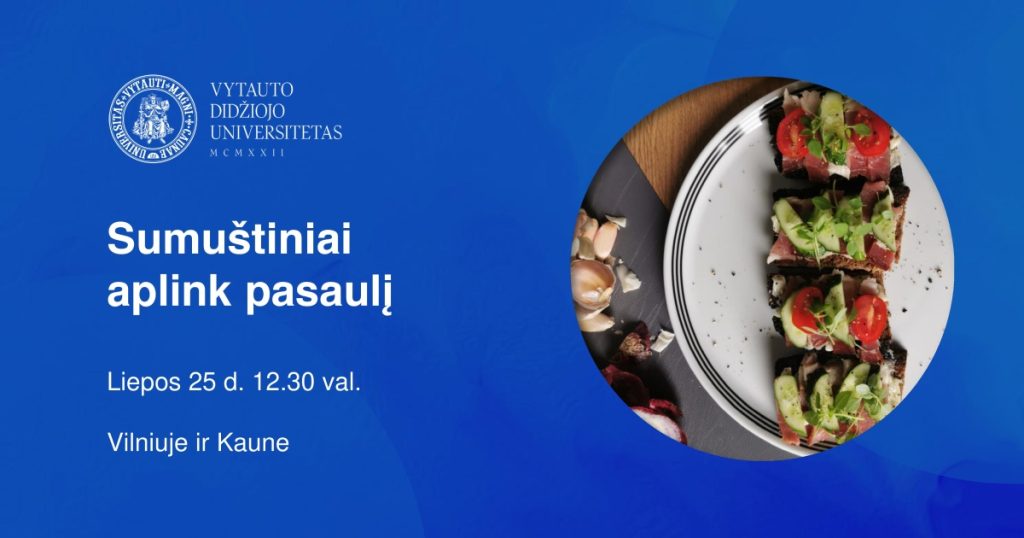 On Monday, July 25th, at 12:30 p.m., an unusual event "Sandwiches Around the World" will take place in Kaunas and Vilnius. The participants of the Lithuanian Language and Culture of Vytautas Magnus University (VMU) organised for foreigners from more than 33 countries, will invite the residents of both cities will have an opportunity to travel the world through sandwiches made by our students. 
The sandwich appeared in England in the 18th century, and today we cannot imagine our daily routine without a sandwich. Did you know that on a space mission in 1965, astronaut John Young ate a sandwich of salted beef, even though it was not possible to bring food from the ground? We cannot imagine a trip, breaks, or a picnic without this dish. Wherever we are – from the distant America, exotic Japan, Germany, Georgia, Argentina to our Latvian brothers – almost every culture in the world has one common dish sandwich. In recent years, sandwiches have been experiencing a real renaissance on social networks in Lithuania. Do Lithuanians like sandwiches with black bread and sausage? What kind of sandwiches do residents of distant countries eat? 
Therefore, at the event "Sandwiches Around the World" in Kaunas and Vilnius, guests will be able to taste, have breakfast with sandwiches of various tastes, get to know a foreign country and visit the "Language Cafe", where they can chat with foreigners.
During the event, we invite you to join the initiative "We draw Lithuania" and bring stationery for children's art therapy in the Ukrainian centers in Kaunas and Vilnius. 
We kindly invite you to visit, taste, chat and be together!
We meet in:
Vilnius: T. Ševčenkos g. 31, outdoors, in Vilnius, at the VMU Academy of Education.
Kaunas: CulturEUkraine, Laisvės al. 102, 3rd floor, room 309, leisure room (entrance on the left).