Registration to Lithuanian Language and Culture Summer Course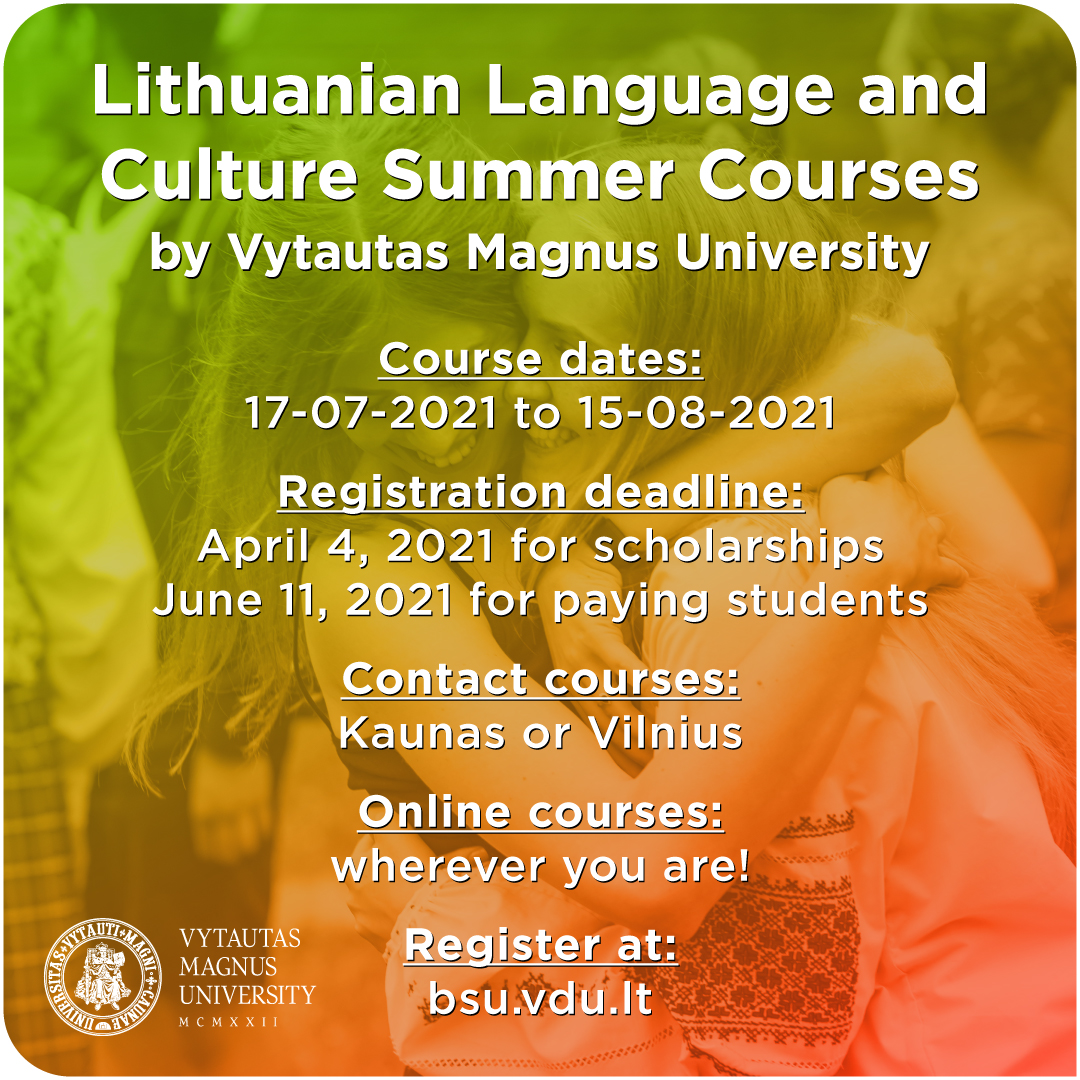 It is time to plan your summer! We are here to help you with the plans! Join our Lithuanian Language and Culture Course (online or contact edition, whichever is more suitable for you). This year the course will be held on  17 July – 15 August, 2021.
Application deadline: April 11, 2021 (for scholarships).
Application deadline: June 11, 2021.
During the summer course students are offered an intensive programme consisting of lectures, workshops and discussions, sightseeing tours and excursions to learn the Lithuanian language and deepen the knowledge about Lithuanian lifestyle. Qualified teachers and professors will head the programme.
Join us, if:
You are a student coming to study in Lithuania;
You are interested in Lithuania and the Lithuanian language;
You value the experience of highly qualified professionals and enjoy creative work;
You are interested in meeting students from other countries;
You would like to spend a wonderful summer month in Kaunas – the most Lithuanian city of Lithuania – and see the places of interest in Lithuania.
You have any other reason.
Visit bsu.vdu.lt for more information and photos!