Opening of the Lithuanian Language & Culture Winter Course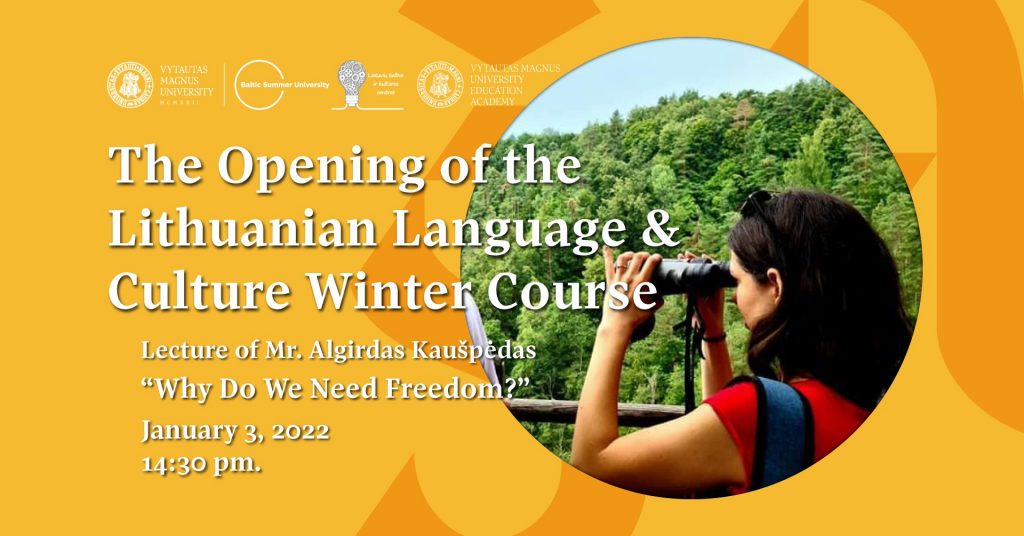 We would like to invite you to the opening of the Lithuanian Language and Culture Winter Course at Vytautas Magnus University. During this event, Mr. Algirdas Kaušpėdas, an architect, public activist, writer, singer and leader of the rock band Antis, will deliver a lecture titled "Why Do We Need Freedom?". The opening ceremony will be hosted online on the 3rd of January at 2.30 p.m. (UTC +2, Eastern European Time). Link to the Zoom event.
The winter course, which will take place from the 2nd until the 31st of January, will be attended remotely by over 70 participants from 13 different countries. The participants include students from various Centres of Baltic Studies who are attending the course under the Erasmus+ project "Innovations in Lithuanian Studies: from Science to Practice" initiated by the Ministry of Education, Sports and Science, both teachers and students who applied through the Education Exchanges Support Foundation, those who have Lithuanian roots, the students of VMU itself and others who are learning Lithuanian for various reasons.