Conference to Review Impact of Globalization on Culture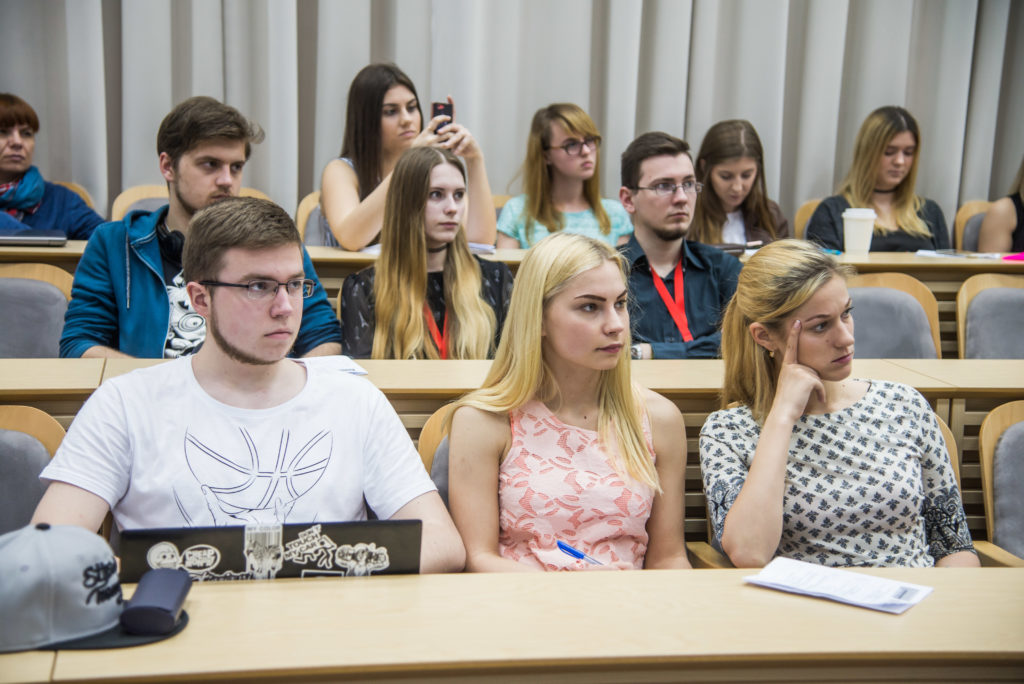 On May 19-20, Vytautas Magnus University was hosting a 6th International conference "Language, Literature, and Culture – Traces of Multiculturalism". This was a jointly organized event by three universities: Vytautas Magnus University (Kaunas, Lithuania), Süleyman Demirel University (Isparta, Turkey) and Çankaya University (Ankara, Turkey).
In the last decades the impact of globalization and global capitalism has caused great changes in the texture of cultural practices. Especially, global shifts in the movement of people have provided critical spaces for the deconstruction of both essentialist and traditional binary frameworks of ethnicity, race, nation and identity encapsulated in essentialist metanarratives. As a response to the inclusion of many cultures in one homogeneous group the term multiculturalism has been widely quoted to explain and study the transnational networks and cultural changes on the global scale. Cultural encounters and shocks have increased, and the need for international collaboration is more urgent now than ever because of the global challenges we are all facing. Multiculturalism puts emphasis on diversity and cohesiveness by recognizing that previous understanding of assimilation or absorption of differences in a melting pot not only distorted but also in many ways served to destroy individuality. Thus, with its varying implications and applications, "multiculturalism" is a contested term, which includes those who fall outside the "mainstream" of categories such as gender, sexual orientation, religion, race, geographic origin, ethnicity, and language.
6th International Conference "Language, Literature, and Culture – Traces of Multiculturalism" intended to blur the limits of conventional discourses and approaches, and features densely theoretical and analytical writing that focuses on the aspects of English language and literature in any or all possible contexts, employing interdisciplinary approach to address / approach the research problems with methods of and insights borrowed from multiple disciplines. The aim of the conference was to bring together researchers, scholars and students from all areas of language, literature, culture and other related disciplines.