Public debates about the EU with the leading French expert Nicolas Tenzer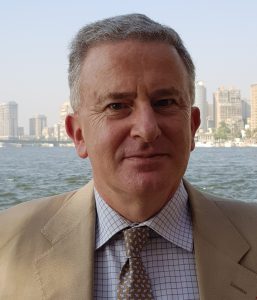 The Centre of Francophone Countries at Vytautas Magnus University in collaboration with the Faculty of Political Science and Diplomacy provides a unique possibility to the students specializing in the French language and cultures of Francophone Countries and those interested in Political Science to take part in the academic seminar – discussion with the leading French expert Nicolas Tenzer. The guest will focus on the following topic: "Strategic autonomy, European military and other initiatives – what is the future of EU foreign and security policy?"
The event will take place in October 20th , 2021 at VMU, Putvinskio g. 23, Kaunas, room 310 at 12:00.
Nicolas TENZER graduated from École normale supérieure, Sciences-Po Paris and École nationale d'administration (ENA), he has a Master degree in History. Former adviser to the French Minister of Economy and Finance, he was investigator at the Accounting Court and Head of Department in Strategic Planning Commission (Prime Minister's Office). He served as head of a special mission on international issues for the French government. He is the co-founder, former chairman and CEO, and now honorary chairman of Initiative for the Development of French Expertise Abroad in Europe and Worldwide (IDEFIE). He has also been member of the board, CFO, and then executive president of Aspen Institute France (2010-2015). He wrote three official reports for the French government: The New Challenges for the Public Service: How to Address Them?; A New Organization for European and International Policies in France; and International Expertise: The New Heart of Diplomacy and Development Policy in the 21st Century: Tools for a French Strategy of Influence.
Chairman of the Center for Studies and Research on Political Decision (CERAP) and the publisher of the review Le Banquet (1992-2015), Nicolas TENZER is guest professor at Paris School of International Affairs (PSIA, Sciences-Po), ENA Paris, and France's Institute for Advanced Studies on National Defence.Since May 2021, he is working as a publisher of Desk Russie, a bi-monthly newsletter on Russia and countries of the former Soviet space.
Nicolas TENZER has been visiting professor at foreign universities (U.S., Canada, Serbia, South Korea, Poland, etc.) and guest speaker at many international conferences on security and international issues. He is the author of 22 books, including Political Philosophy; The World in 2030. The Rule and the Disorder; and France Needs Others, and lastly Resisting Despair in Confrontational Times (with R. Jahanbegloo, Har-Anand Publications, 2019). Most of his recent pieces deal with European and security issues, Ukraine, Russia, Middle-East, and US foreign policy. He regularly appears in leading newspapers worldwide and TV and radio talk-shows. He is the owner of the leading strategy blog, launched in June 2021, Tenzer Strategics https://tenzerstrategics.substack.com/.