Ceremony of book donation to Asian Books Space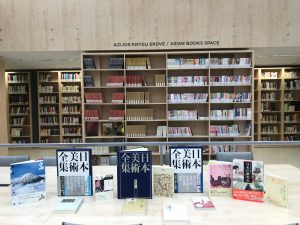 VMU Centre for Asian Studies together with Fukuyama Transporting. Co and its Komaru Kotsu Foundation invites everyone to the official ceremony of donation of books that will mark the opening of Komaru Bunko – a special collection of books dedicated to Japanese studies and curated by the Foundation. The event will be taking place on December 10, 11:30 AM at Asian Books Space (Vaclovas Biržiška Reading Room, K. Donelaičio str. 52, Kaunas).
CAS is cooperating with Komaru Kotsu Foundation for several years – together we have organized Japanese Speech Contests in 2018 and 2019. The winners of these contests participated in special programs in Japan. With the aim to promote the interest in Japanology studies in Vytautas Magnus University and Kaunas city CAS partner Komaru Kotsu Foundation decided to donate books (more than 300 publications!) to the Asian Books Space. In addition to the academic literature, readers will also find manga – Japanese comic books that are very popular in the world as well as publications adapted to the reading levels of Japanese language students. These publications will  contribute to the activities of Japanese reading club in VMU.
During the ceremony director of Komaru Kotsu Foundation Mr. Shigehiro Komaru (the president of Fukuyama Transporting) will officially announce the opening of Komaru Bunko and the ambassador of Japan in Lithuania. H. E. Shiro Yamasaki will say a greeting speech.